What if I told you great intimacy was fully possible for you… even if you're totally single. Wait… what!? I know, I know. Here's the deal, my friend: intimacy is so often seen through only a sexual or romantic lens, but intimacy is simply about deeply, truly knowing. Seeing. Hearing. Understanding someone deeply. And, that means you can have a fully intimate relationship with yourself. With or without deep love from another. And, that doesn't have to mean you don't desire love from someone else. You can have a rich relationship with yourself AND desire a connected relationship with a romantic partner.
This week on the show, I'm dialing up an expert on the subject of intimacy. My dear friend and colleague, Allana Pratt joins me to discuss the way our society glorifies partnership at a great cost (as in, I'll be happy and worthy as long as I'm partnered), how to cultivate an intimate relationship with yourself, and how our major barrier to intimacy is our resistance to vulnerability. (Not to mention that vulnerability is touted as weakness in our culture and in many families of origin.)
Allana shares the pivotal childhood moment when her father, irritated with her childlike play, punched a hole in the wall imprinting the message that men are dangerous, can't be trusted, and she must twist and contort herself to be found valuable in a suitor's eyes. We discuss how much emotional intelligence has to do with thriving in a relationship, whether romantic or otherwise, and the steps you can take to open yourself up to intimacy (without feeling freaked-the-fuck out).
If you tend to avoid your emotions rather than feel them, grab a pen and paper, friend, because this one is gooooood.
This pod explores:
What intimacy even is and why it's related to every single relationship we have… even the one with ourselves
Knowing when you can share your story and when it may not be safe to do so
Understanding the connection between intimacy and vulnerability and the reason why they can both be so fucking uncomfortable
Why we run from our emotional self and try to fix everything instead of feel our way through it (and how to shift that)
HIRE ME TO SPEAK AT YOUR EVENT!
ACCESS 'ENOUGHNESS'. POWERFULLY NAVIGATE FEAR. SPEAK UP FOR YOURSELF.
I have three battle-tested (and badass) keynote speeches that are ready to be delivered to your company, organization, group, or association. If you or anyone you know could benefit from me droppin' some gems (um, like, who couldn't use some new tools?) please send them to THIS FANCY INFO PAGE on my site where you/they can message me directly about specific needs.
______
PERKS FOR THE POD-IENCE
This podcast is sponsored by BetterHelp and The Bold-Faced Truth Podcast listeners get 10% off their first month at betterhelp.com/boldtruth or simply enter code boldtruth at checkout. Hello!!
Join the millions of people who have found huge relief and support from BetterHelp therapists and save on your first month while you're at it! Check it out ~>

______
ADDITIONAL RESOURCES:
______
THIS WEEK'S 'DIAL AN EXPERT ' GUESTIE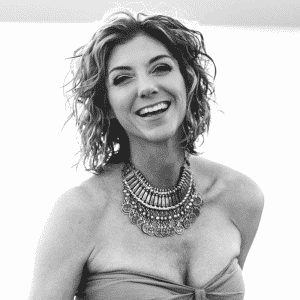 Intimacy Expert, Allana Pratt is a global media personality and go-to authority for those who have suffered heartbreak and are ready to live unapologetically and attract an open-hearted ideal relationship. She has been chosen as an Icon of Influence, is a columnist on the GoodMenProject, and has been featured on Huffington Post, People Magazine, Forbes, CBS, ABC & FOX, and more.
This Ivy League grad is the author of 6 books, has interviewed Whoopi Goldberg and Alanis Morissette, and Hosts the edgy Podcast, Intimate Conversations, where listeners learn how to find the relationship they deserve. A certified coach with close to 5 million viewers on YouTube, Allana was asked by Leeza Gibbons to coach her during Dancing with the Stars.
While supporting a number of nonprofits, Allana has created a new category with an inclusive Partnering App & Intimacy Training called HeartMates.app where members Become the One to Find the One… which Keeps the One! She also offers HeartMates for Couples, private and group coaching plus retreats so that her clients have a thriving intimate relationship with themselves first, which naturally attracts and enhances their ideal partnerships.
Connect with Allana on Insta, Facebook, Twitter, and Youtube.
______
How to Leave Apple Podcasts Reviews:
Click the "Subscribe on Apple Podcasts" button below or go HERE
Click on blue button that reads "view in Apple Podcasts" which will open the podcast into your personal Apple Podcasts account
Click "Ratings & Reviews" under the show title
Click the star rating of choice and then click the "Write a Review" button
You can also click "Subscribe" under the podcast photo to be automatically notified of new episodes
______
Want to Submit a Show Topic?
Swing by THIS PAGE and let us hear what you would like us to sound off on!