If you have spent any time in the dating scene as of late, you know navigating those waters can be murky as hell. So what is one to do if you want to attract meaningful, rich, connected love in your life? Like, where the fuck are those folks? The ones who do the work on themselves, who understand their wants and needs, and who can actually use their god-damned words!!?
Since I've been hangin' out with Mr. Smith for nearly a quarter century, I thought it would be helpful to dial up an expert who knows a thing or two (or forty) about dealing with today's dating landscape and how you can reclaim your personal power in such a vulnerable space. On this "tool" episode of the show, I dial up Veronica Grant, a dear friend and colleague who is a life and love coach working specifically with successful women who feel they have it all… except love. Hello! 
Not only is Veronica a successful coach and author, but she works with the specific modality of Inner Child Work to help folks unlock the historical issues that may be thwarting love. Creep our conversation where Veronica shares how she uses Inner Child Work with all her clients and students and also shares how she works with The Rule of 3… Meaning if you notice a pattern in your dating life that occurs three or more times, it's probably time for some introspection. She also walks us through a series of analysis elements you can use to explore where things may be going awry.
This pod explores:
How Veronica's relationship with her body highly influenced the quality of partners she was attracting (and what she did to shift that)
How to work with The Rule of Three to examine detrimental patterns in your dating life 
Veronica's three-part process to work with your Inner Child and heal wounds that affect your ability to attract love
Understanding how the Law of Attraction can be toxic positivity and actually kinda gaslight-y… especially when it comes to love
HIRE ME TO SPEAK AT YOUR EVENT!
ACCESS 'ENOUGHNESS'. POWERFULLY NAVIGATE FEAR. SPEAK UP FOR YOURSELF.
I have three battle-tested (and badass) keynote speeches that are ready to be delivered to your company, organization, group, or association. If you or anyone you know could benefit from me droppin' some gems (um, like, who couldn't use some new tools?) please send them to THIS FANCY INFO PAGE on my site where you/they can message me directly about specific needs.
______
PERKS FOR THE POD-IENCE
This podcast is sponsored by BetterHelp and The Bold-Faced Truth Podcast listeners get 10% off their first month at betterhelp.com/boldtruth or simply enter code boldtruth at checkout. Hello!!
Join the millions of people who have found huge relief and support from BetterHelp therapists and save on your first month while you're at it! Check it out ~>

______
ADDITIONAL RESOURCES:
______
THIS WEEK'S GUESTIE
Veronica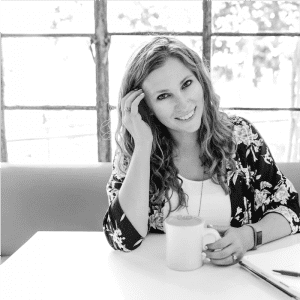 is a Love and Life Coach, host of the popular Love Life Connection podcast, and author of You Are Meant for Love. She helps successful women who feel like they have it all except love, find it.
Veronica's work has been featured in O the Oprah Magazine, Bustle, Your Tango, and countless podcasts, including Let It Out and Mind Body Musings.
As someone who struggled in love herself and was tired of unsolicited and usually patronizing dating advice (even if well-meaning), she created the resources she wished were available before she met her husband. Through her binge-worthy podcast, free challenges, and coaching, she's here to shake up how you find love, even in our swipe right, swipe left world.
A few of her guilty pleasures include: psychoanalyzing TV and real life famous couples, hiking with her husband and pup, and sushi everything.
Check out Veronica's Emotional Availability Assessment 
______
How to Leave Apple Podcasts Reviews:
Click the "Subscribe on Apple Podcasts" button below or go HERE
Click on blue button that reads "view in Apple Podcasts" which will open the podcast into your personal Apple Podcasts account
Click "Ratings & Reviews" under the show title
Click the star rating of choice and then click the "Write a Review" button
You can also click "Subscribe" under the podcast photo to be automatically notified of new episodes
______
Want to Submit a Show Topic?
Swing by THIS PAGE and let us hear what you would like us to sound off on!