Losing a job. Getting a tough diagnosis. Kids moving out of the house. Starting a business. Becoming a parent. All of these are examples of life transitions that can completely sideswipe us with emotion. Sometimes you intentionally plan for a transition, like moving to another country or changing careers, and other times, you may get forced into a life pivot out of nowhere leaving you floundering and reeling.
What is it about transition that makes it so difficult? Why is it that you still feel grief and sadness leaving a job when you're starting a new business and are really excited for the opportunity? How can you keep your mind from spinning and "what-if-ing" all damn day? Even though life transitions are incredibly common, it seems no one has penned a nice instruction manual for how-the-hell to deal with such a situation.
In this week's episode, I look at six, specific tactics you can take to better address a transitional period you may be going through. We'll look at the role of grief (and what that really means), how change can affect your personal sense of identity, and how to find your core comforts and support systems during this uncertain time. If you have been feeling wobbly about all of your current "unknowns", you'll find many tidbits of wisdom in this episode to help you process this journey much more powerfully.
This pod explores:
My favorite two thought reframes to aid you if life handed you a curveball
How to figure out who you *are* outside of your immediate circumstances
The best tactic to immediately bring yourself comfort during an uncertain time
Knowing who (and who NOT) to share your process with as you navigate your transition
HIRE ME TO SPEAK AT YOUR EVENT!
ACCESS 'ENOUGHNESS'. POWERFULLY NAVIGATE FEAR. SPEAK UP FOR YOURSELF.
I have three battle-tested (and badass) keynote speeches that are ready to be delivered to your company, organization, group, or association. If you or anyone you know could benefit from me droppin' some gems (um, like, who couldn't use some new tools?) please send them to THIS FANCY INFO PAGE on my site where you/they can message me directly about specific needs.
______
PERKS FOR THE POD-IENCE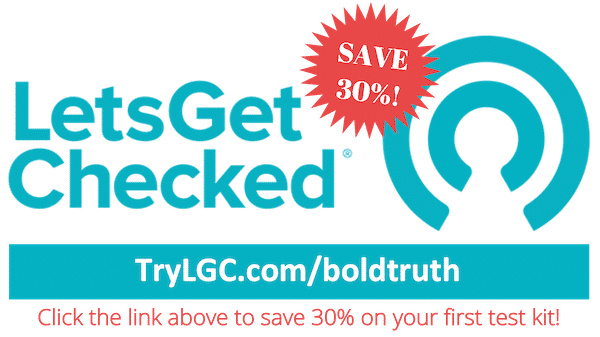 This podcast is sponsored by LetsGetChecked and The Bold-Faced Truth Podcast listeners get a whoppin' 30% off their first test kit of choice at trylgc.com/boldtruth or simply enter code boldtruth at checkout. Hello!!
Getting necessary medical testing can be simple, safe, and easily done in the privacy of your own home. Check out this killer offer from
LetsGetChecked and save 30% on your first test kit! Check it out ~>
_____
ADDITIONAL RESOURCES:
___
How to Leave Apple Podcasts Reviews:
Click the "Subscribe on Apple Podcasts" button below or go HERE
Click on blue button that reads "view in Apple Podcasts" which will open the podcast into your personal Apple Podcasts account
Click "Ratings & Reviews" under the show title
Click the star rating of choice and then click the "Write a Review" button
You can also click "Subscribe" under the podcast photo to be automatically notified of new episodes
______
Want to Submit a Show Topic?
Swing by THIS PAGE and let us hear what you would like us to sound off on!