Ok, so let's all collectively try to not freak out. 
Mel Robbins is on the show this week. 
Like, THE Mel Robbins. 
The Mel Robbins who's sold millions of copies of her highly sought-after books, spoken to some of the biggest audiences all over the world, and who has built one of the biggest personal empowerment movements to date. Yeah… no big deal.
So, let me ask you a question. When you look in the mirror, how do you usually feel? What are the feelings that come up? (Ugh, Amy, really!?) How do you speak to yourself? Do you immediately pick yourself apart, assessing all the things you loathe about yourself? Or maybe you avoid the mirror altogether because you never have a good feeling engaging with yourself. Well, what if… what if you actually got excited to connect with that person in the mirror? What if you actually got a thrill and burst of dopamine by engaging with your image in a totally different way?
What the hell are you even talking about, you may be wondering. 
In this super fun and candid chat, Mel shares with me a new tool she used everyday in the mirror for over a year that completely changed her life. And it can change yours too. What is it you may ask? A simple high-five. To yourself. In the mirror. Every day. Why does it work? In a word: Science. But in words that last an hour, you'll have to listen in to hear Mel speak about the science behind our positive association with the action of a high-five and what it can do to change the neural pathways in the brain. So, you can, like, make shit happen n' stuff. 
If you want to get out of your own way, finally be your own biggest fan, and finally start to make your god-damned dreams a reality, you won't want to miss this gem of an episode. Oh, and, you should also probably buy her book. 
This pod explores:
How Mel's (deceased) Father-in-Law sent her an uncomfortable message from beyond the grave
Why your jealousy may not actually be a bad thing and what it's trying to tell you and why Mel is totally jealous of me (I shit you not!)
Why many mantras are bullshit and how to craft beliefs you can actually buy into (Yes, please!)
Understanding the science behind high-fiving yourself in the mirror and why it just might change your life
______
NEW *FREE* 5-DAY CHALLENGE FROM MEL ROBBINS!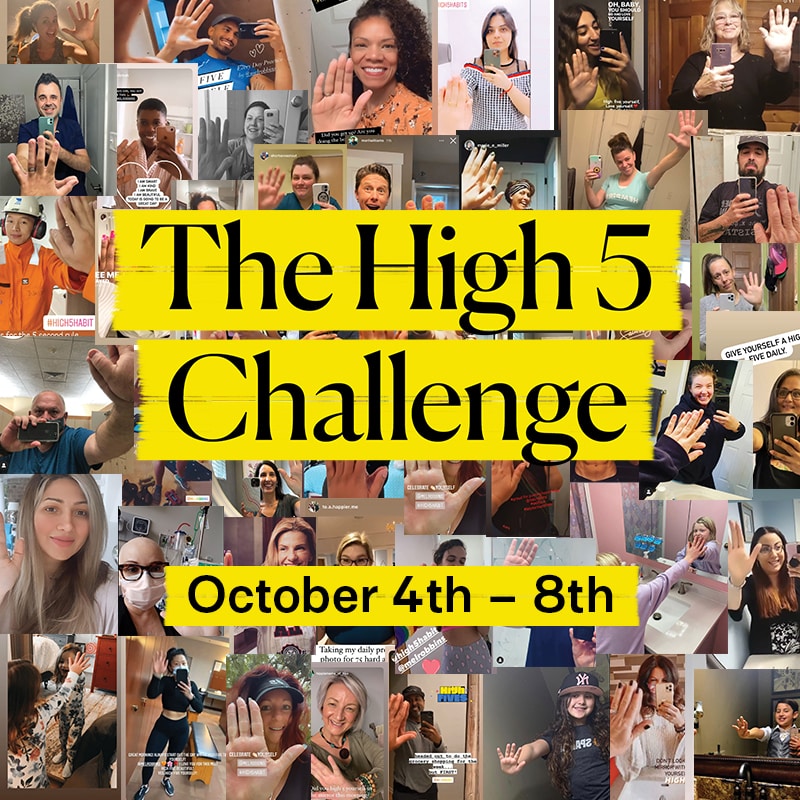 My new bestie, Mel Robbins, one of the most requested motivational speakers in the world, is hosting a 5-day online challenge on GrowthDay called "The High 5 Challenge." She's offering it to y'all for FREE!
The High 5 Challenge runs from October 4th to October 8th. You can sign up now for free, and you'll even get Mel teaching LIVE every day until the start of the Challenge!
Again, register for free by going 

HERE

.
I can't wait for you to learn from Mel! She's always so vulnerable, inspiring and… hilarious! I hope you'll join in. Sending you a virtual high five! 
______
*FREE* WORKSHOP
READY TO GET RID OF PERFECTIONISM, SELF-DOUBT, AND OVERWHELM?
OF COURSE, YOU ARE!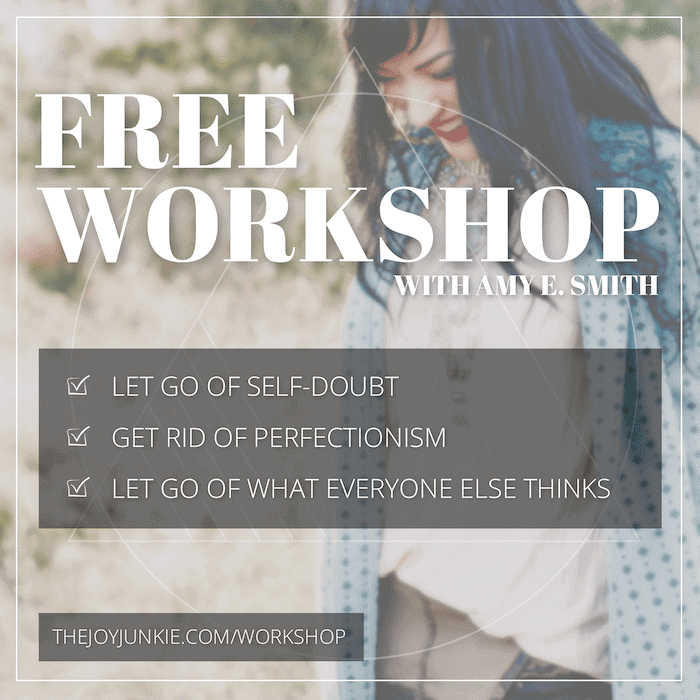 Is this the year you go from a people-pleasing, guilt-tripped perfectionist to a bold and boundaried badass? Um, yeah. I think it is!
If you're DONE feeling overwhelmed, anxious, and stressed out because you're constantly doing, doing, doing for everyone else, then you must grab your seat in this brand-new workshop! You'll learn the exact five-step process I take my clients through so they can let go of all the stress and angst of striving for "perfect" and caring waaaaay too much what everyone else thinks.
It's time to finally believe in yourself, find that self-confidence you crave, and start living your life for YOU. So, clickety-click RIGHT HUURRR or click that image to the right to get on The List! #yourewelcome
______
Additional Resources:
__
THIS WEEK'S 'dIal an EXPERT' GUESTIE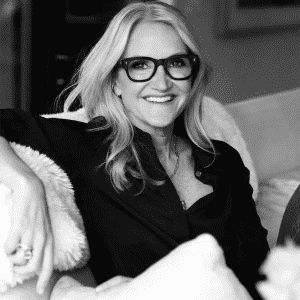 Mel Robbins is one of the leading voices in personal development and transformation and an international bestselling author. Her work includes the global phenomenon The 5 Second Rule, the upcoming The High 5 Habit, four #1 bestselling audiobooks, the #1 podcast on Audible, as well as signature online courses that have changed the lives of more than half a million students worldwide.
Her groundbreaking work on behavior change has been translated into 36 languages and is used by healthcare professionals, veterans' organizations, and the world's leading brands to inspire people to be more confident, effective, and fulfilled.
As one of the most widely booked and followed public speakers in the world, Mel coaches more than 60 million people online every month and videos featuring her work have more than a billion views online, including her TEDx talk, which is one of the most popular of all time.
There's nothing Mel loves more than making a real difference in people's lives by teaching them to believe in themselves and inspiring them to take the actions that will change their lives. Mel lives in New England with her husband of 25 years and their three kids, but she is and will always be a Midwesterner at heart. 
Grab Mel's new book and 3 incredible bonuses at high5habit.com.
You can find more on Mel's work at melrobbins.com and connect with her on Insta, Twitter, Youtube, and Facebook.
____
How to Leave Apple Podcasts Reviews:
Click the "Subscribe on Apple Podcasts" button below or go HERE
Click on blue button that reads "view in Apple Podcasts" which will open the podcast into your personal Apple Podcasts account
Click "Ratings & Reviews" under the show title
Click the star rating of choice and then click the "Write a Review" button
You can also click "Subscribe" under the podcast photo to be automatically notified of new episodes
______
Want to Submit a Show Topic?
Swing by THIS PAGE and let us hear what you would like us to sound off on!