Have you ever found yourself referring to someone in your life by saying, "They simply don't have any boundaries!"? Maybe it's an overbearing boss or a parent who is all up in your business and you find yourself labeling them as the one who has no boundaries. What if it was actually the other way around… what if it was about YOU who hadn't established any boundaries with them?
When someone in your life is forceful and brazen, it can be so easy to assign blame to them and focus on why they are a complete asshat instead of examining the behavior you may be tolerating. Perhaps it's about what you haven't said up until this point… the behavior you continue to allow. And maybe you constantly complain about how frustrating your mom is or how aggravating your co-worker is, yet you complain to the wrong party. To those who may give you sympathy, but who aren't capable of creating any substantial change.
On the show this week, I dial up Kate Anthony, a dear friend, colleague and a powerhouse in the field of ultimate boundary setting: maneuvering through divorce. In this candid conversation, we discuss the areas where women tend to struggle with boundaries, tactics to start speaking up for yourself, and how to reclaim your power. And, please don't be fooled… this episode is NOT only about divorce. There is something to be gleaned for any woman struggling to speak up for herself in a powerful way. Get some.
This pod explores:
The most common areas where women have difficulty speaking up for their wants, needs, and opinions
Where [the hell] to start if you know you need to start establishing boundaries
The sexual boundary that many women don't even realize is available to them
How Kate managed to have a stellar divorce even though her marriage was hugely abusive
______
NEW *FREE* WORKSHOP
READY TO GET RID OF PERFECTIONISM, SELF-DOUBT, AND OVERWHELM?
OF COURSE, YOU ARE!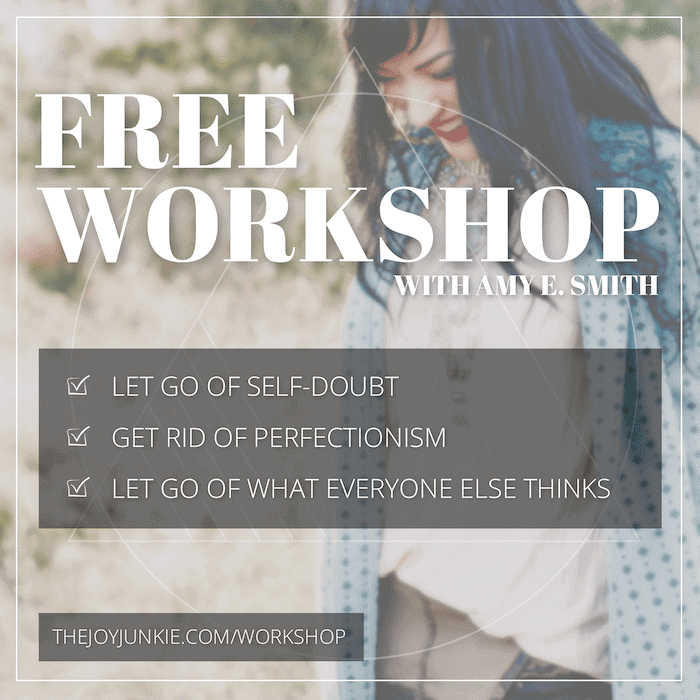 Is this the year you go from a people-pleasing, guilt-tripped perfectionist to a bold and boundaried badass? Um, yeah. I think it is!
If you're DONE feeling overwhelmed, anxious, and stressed out because you're constantly doing, doing, doing for everyone else, then you must grab your seat in this brand-new workshop! You'll learn the exact five-step process I take my clients through so they can let go of all the stress and angst of striving for "perfect" and caring waaaaay too much what everyone else thinks.
It's time to finally believe in yourself, find that self-confidence you crave, and start living your life for YOU. So, clickety-click RIGHT HUURRR or click that image to the right to get on The List! #yourewelcome
______
Additional Resources:
__
THIS WEEK'S 'dial an expert' GUESTIE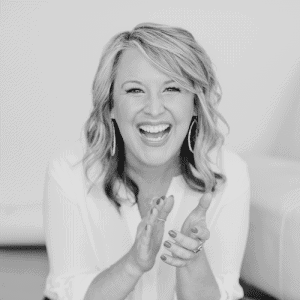 Kate Anthony is the host of the critically acclaimed and New York Times recommended podcast The Divorce Survival Guide Podcast and the creator of the groundbreaking online coaching program, Should I Stay or Should I Go? which helps women make the most difficult decision of their lives using coaching tools, relationship education, geeky neuroscience, community support, and deep self-work.
Kate empowers women to find their strength, passion, and confidence even in the most disempowering of circumstances and helps them move forward with concrete plans set on a solid foundation, putting their children at the center (not in the middle) of all their decisions.
In addition to her online programs, Kate works privately with clients all over the world.
Kate lives in Los Angeles with her teenage son (whom she lovingly co-parents with her ex-husband), their two dogs, and a handful of fish.
Kate on Insta
Kate's Facebook Group
____
How to Leave Apple Podcasts Reviews:
Click the "Subscribe on Apple Podcasts" button below or go HERE
Click on blue button that reads "view in Apple Podcasts" which will open the podcast into your personal Apple Podcasts account
Click "Ratings & Reviews" under the show title
Click the star rating of choice and then click the "Write a Review" button
You can also click "Subscribe" under the podcast photo to be automatically notified of new episodes
______
Want to Submit a Show Topic?
Swing by THIS PAGE and let us hear what you would like us to sound off on!