In this week's show, I am thrilled to bring you a "tool" episode where I share a lesser-known modality that can aid you in working with perfectionist tendencies. Um, yes, please! I hadn't heard about Human Design until I was a guest on Kelsey's Abbott's podcast and I was like, "You mean, like, the way humans are designed?" I didn't realize that it was actually a very specific process or tool to discover more about who you are, what your strengths are, and the obstacles you may face (like, a tight grip on perfectionism).
In this episode, I bring Kelsey onto my show to discuss the multiple energy types featured in the Human Design ideology, how they all uniquely struggle with perfectionist behaviors, and Kelsey's favorite way to start dismantling and working with that behavior. If you find yourself worrying about what everyone else thinks if you aren't fucking perfect, find yourself procrastinating because things just "aren't good enough yet", or constantly compare yourself to others, you won't want to miss this episode! Plus, Kelsey shares how you can get your hands on your own free Human Design chart!
This pod explores:
The 5 energy types of Human Design and their unique struggles (and solutions) with perfectionism
WTF Human Design even *is* and how it can help you let go of the need to please everyone else
Understanding "Energy Leaks" and how you can leverage them to combat perfectionism
Kelsey's #1 go-to tactic she employs when a client greatly struggles with the need to be PERFECT
______
NEW *FREE* WORKSHOP
READY TO GET RID OF PERFECTIONISM, SELF-DOUBT, AND OVERWHELM?
OF COURSE, YOU ARE!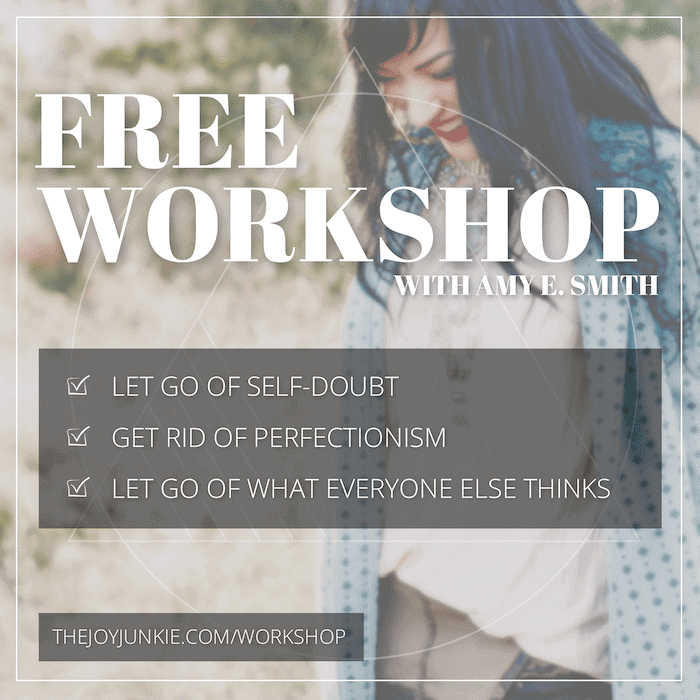 Is this the year you go from a people-pleasing, guilt-tripped perfectionist to a bold and boundaried badass? Um, yeah. I think it is!
If you're DONE feeling overwhelmed, anxious, and stressed out because you're constantly doing, doing, doing for everyone else, then you must grab your seat in this brand-new workshop! You'll learn the exact five-step process I take my clients through so they can let go of all the stress and angst of striving for "perfect" and caring waaaaay too much what everyone else thinks.
It's time to finally believe in yourself, find that self-confidence you crave, and start living your life for YOU. So, clickety-click RIGHT HUURRR or click that image to the right to get on The List! #yourewelcome
______
THIS WEEK'S GUESTIE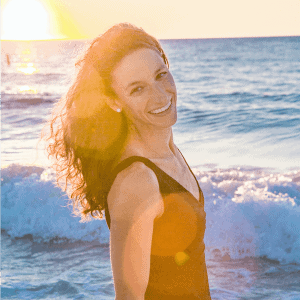 Kelsey Abbott is an intuitive Human Design Reader, a Certified Professional Coach, Instigator of Joy and the host of the Find Your Awesome podcast. She helps Light Leaders remember who they are and why they're here so they amplify their impact and send ripples of light across the planet—all with ease, joy, flow, magic and miracles. She believes that the universe wants us to be sparklyAF and that joy is our natural state. When Kelsey isn't playing in her business, she's bringing curiosity, play and joy to triathlon–a sport she races as an elite amateur.
Kelsey studied at the Institute for Professional Excellence in Coaching (IPEC) where she earned certifications as a Certified Professional Coach, Energy Leadership Master Practitioner and Cor.E Performance coach. She also studied at the Applied Neuroscience Institute, earning her NeuroPositive Certificate in using neuroscience to change how the brain processes challenges. She studied Human Design with Jenna Zoe.
After a decade in Maine and 16 months of traveling around the U.S. in a small camper, Kelsey now lives in Sarasota, Florida with her husband and dog. In case you haven't guessed, Kelsey is a Manifesting Generator living her design and following the joy.
Kelsey's Website
The Find Your Awesome Podcast
YouTube
Human Design Readings 
Free Human Design chart
______
Additional Resources:
______
How to Leave Apple Podcasts Reviews:
Click the "Subscribe on Apple Podcasts" button below or go HERE
Click on blue button that reads "view in Apple Podcasts" which will open the podcast into your personal Apple Podcasts account
Click "Ratings & Reviews" under the show title
Click the star rating of choice and then click the "Write a Review" button
You can also click "Subscribe" under the podcast photo to be automatically notified of new episodes
______
Want to Submit a Show Topic?
Swing by THIS PAGE and let us hear what you would like us to sound off on!