Our Spiritual Self is perhaps one of the most sacred and precious pieces of our personal identity. Yet, so many of us have had the ideas, concepts, and beliefs of our families of origin impressed upon us without much room for questioning or critical thinking. And if one dares to question the ideology, they are often met with severe shame and chastisement. I have met so many folks who are beginning to untangle what they truly believe and how that differs from the way they were raised. And some of these folks, such as myself, have learned that a crucial piece of their identity is being a part of the queer community, something that isn't often affirmed in extreme religious households.
So, where does that leave a truth seeker who deeply cares about being a better human, growing and developing, honoring their sexual or gender orientation and still wants to maintain some kind of relationship with family. I can certainly attest to how difficult it can be to connect with loved ones when you have diametrically opposed viewpoints on what's "right" and what is morally sacrosanct.
This week I chat with Kara Barr, the "Unshakable Queer Coach" who specifically works with ex-evangelicals looking to own their coming out story. She helps individuals maintain their own sacred identity and spirituality while learning how to engage with families finding fault with those decisions. We talk about our own experiences as queer women leaving family faith traditions, the messages women receive about taking care of everyone else's emotions, and where trauma ends up in the mix. It is my sincere hope that our stories can be inspiration for those looking to truly honor their own spiritual path.
This pod explores:
What "deconstruction" actually means and how to allow yourself to question deep-seated religious concepts (Hint: it's super fucking brave)

Reckoning with the binary concept of our actions being either sinful or not sinful and how to determine your own moral code

Kara's personal story with leaving the faith she was raised in and how she was able to "come out" as both an ex-evangelical and a bi-sexual woman

Understanding the intersections between religious dogma, queerness, and feeling unworthy or "not enough" (Spoiler: they're often massively

entangled)
HIRE ME TO SPEAK AT YOUR EVENT!
ACCESS 'ENOUGHNESS'. POWERFULLY NAVIGATE FEAR. SPEAK UP FOR YOURSELF.
I have three battle-tested (and badass) keynote speeches that are ready to be delivered to your company, organization, group, or association. If you or anyone you know could benefit from me droppin' some gems (um, like, who couldn't use some new tools?) please send them to THIS FANCY INFO PAGE on my site where you/they can message me directly about specific needs.
______
PERKS FOR THE POD-IENCE
This podcast is sponsored by BetterHelp and The Bold-Faced Truth Podcast listeners get 10% off their first month at betterhelp.com/boldtruth or simply enter code boldtruth at checkout. Hello!!
Join the millions of people who have found huge relief and support from BetterHelp therapists and save on your first month while you're at it! Check it out ~>

______
ADDITIONAL RESOURCES:
______
THIS WEEK'S 'DIAL AN EXPERT ' GUESTIE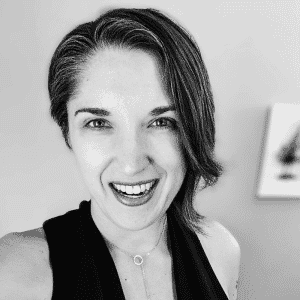 Kara Barr (she/her) is the Unshakable Queer Coach – a certified life coach for queer, ex-evangelicals who want better relationships with fundamentalist family members.
After leaving her family's faith traditions and coming out as queer, she struggled to navigate her relationship with her parents. But through coaching, she found the tools to confidently show up as her full self and to create the type of relationship she wanted to have with her family. Now, she helps her clients do the same.
You can stay in touch with Kara at her website or on Facebook.
______
How to Leave Apple Podcasts Reviews:
Click the "Subscribe on Apple Podcasts" button below or go HERE
Click on blue button that reads "view in Apple Podcasts" which will open the podcast into your personal Apple Podcasts account
Click "Ratings & Reviews" under the show title
Click the star rating of choice and then click the "Write a Review" button
You can also click "Subscribe" under the podcast photo to be automatically notified of new episodes
______
Want to Submit a Show Topic?
Swing by THIS PAGE and let us hear what you would like us to sound off on!