Ever wonder how folks who end up in a cult actually, um… end up in a fucking cult? Certainly they must be highly gullible or dying for approval or just simply not that smart, right? Not exactly. Let me ask you this… Have you ever had a relationship you stayed in a bit too long because it started out so great and you kept fighting for it waaaay past the point of toxicity? Or have you ever stayed in a negative work environment and allowed abusive coworkers or bosses make you question your worth? Sadly, these sorts of situations are ridiculously common and the dynamic of falling prey to an abusive dogma isn't all that different.
No one ever roots for their partner to be a narcissistic asshole. So we look for the good times, attach to them, and overlook red flags. No one ever likes the idea that they made a bad career choice, so we pretend the money is worth it or the toxicity isn't that bad even though our intuition is screaming at us. Same is true for getting sucked into the promises and allure of a charismatic leader guaranteeing extreme personal growth, spirituality, and enlightenment.
Not to mention that much of our identity is formed by others impressing their beliefs on us… beliefs instilled in us by our families, our religions, our culture, our politics, you name it. In order to find our own personal truth and sense of identity, it becomes necessary to critique the beliefs we've attached to throughout our lives.
In this week's show, I dial up Lopa van der Mersch, spiritual seeker and the founder and CEO of Rasa, a unique adaptogenic coffee alternative. She discusses how her spiritual pursuits landed her in a cult and how she was able to reclaim not only her spirituality but also her entire identity outside of beliefs that were not aligned with her.
This pod explores:
How our pull to stifle red flags locks us into detrimental relationships, workplaces, and friendships and what to do about it
How to look for "high demand" groups in your life who make be asking you to sacrifice too much of yourself
How to deal with the fear of "What if I do it again?" when coming out of an abusive relationship or workplace
Understanding the "neurochemical equivalent of fear" you are likely allowing into your life on a daily basis without even realizing it
HIRE ME TO SPEAK AT YOUR EVENT!
ACCESS 'ENOUGHNESS'. POWERFULLY NAVIGATE FEAR. SPEAK UP FOR YOURSELF.
I have three battle-tested (and badass) keynote speeches that are ready to be delivered to your company, organization, group, or association. If you or anyone you know could benefit from me droppin' some gems (um, like, who couldn't use some new tools?) please send them to THIS FANCY INFO PAGE on my site where you/they can message me directly about specific needs.
______
PERKS FOR THE POD-IENCE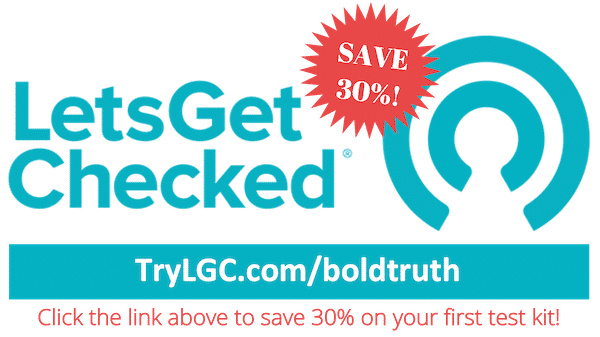 This podcast is sponsored by LetsGetChecked and The Bold-Faced Truth Podcast listeners get a whoppin' 30% off their first test kit of choice at trylgc.com/boldtruth or simply enter code boldtruth at checkout. Hello!!
Getting necessary medical testing can be simple, safe, and easily done in the privacy of your own home. Check out this killer offer from
LetsGetChecked and save 30% on your first test kit! Check it out ~>
______
ADDITIONAL RESOURCES:
__
THIS WEEK'S 'DIAL AN EXPERT' GUESTIE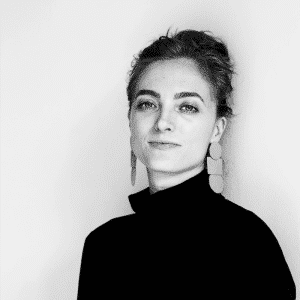 Lopa van der Mersch is many things: Serial entrepreneur. Mother of two. Sustainability freak. TEDx speaker. Her adventures have taken her around the world in search of health, spiritual fulfillment, and boundless energy. Three years ago, she added a new chapter to her life story: Founder and CEO of Rasa, the adaptogenic coffee alternatives transforming the way we energize.
In 2015, Lopa endured what she now calls "her own personal 2020" — she left a cult, underwent emergency surgery while pregnant, lost a beloved family member, and had a traumatic Cesarean birth. Beaten down and exhausted, she needed a sustainable source of energy that could naturally elevate her mood without burnout, crashes, or jitters – and that wouldn't be as harsh on her already taxed nervous system as coffee.
The problem? What she needed didn't seem to exist — yet. So, she partnered with a clinical herbalist and got to work. After countless failures and "almost-but-not-quite" creations, Rasa was born: adaptogen-rich blends that nourish and revitalize the body while providing enough rich, roasty flavor to convert even the most devoted coffee fanatic.
Three years later, what started with a mom elbow-deep in herbs in her kitchen has grown into a full-blown energy movement — exploding with nearly triple-digit yearly growth and serving over 100,000 customers worldwide.
Connect with Lopa on LinkedIn, Facebook and Insta.
___
How to Leave Apple Podcasts Reviews:
Click the "Subscribe on Apple Podcasts" button below or go HERE
Click on blue button that reads "view in Apple Podcasts" which will open the podcast into your personal Apple Podcasts account
Click "Ratings & Reviews" under the show title
Click the star rating of choice and then click the "Write a Review" button
You can also click "Subscribe" under the podcast photo to be automatically notified of new episodes
______
Want to Submit a Show Topic?
Swing by THIS PAGE and let us hear what you would like us to sound off on!