It's likely you've seen psychics or mediums on television or on social media (Hi, Tyler Henry!) but that's about as far as mainstream media goes in discussing spiritual matters outside of religion. Until fairly recently I couldn't tell you what the "Four Clairs" are (as in… CLAIRvoyant, etc.) or distinguish the difference between channeling or mediumship. Because this realm of spirituality was demonized (quite literally) for me growing up, I have an increased fascination and curiosity about various spiritual modalities. 
Perhaps you are the same. I have found that many of the women I work with are very curious about experiencing a spiritual world outside of religion. Perhaps you speculate about what happens when we die. Maybe you wonder if you are receiving signs from loved ones who have passed on. Or perhaps you would like to learn more about spirit and angel guides. Maybe you even connect with them regularly without really realizing it.
Furthering our series on Spirituality, I give a call to my pal Michaela McGivern who is a psychic, a medium, and an energy healer with over two decades of experience. We talk about Michaela's difficult childhood and how she dealt with her gifts while hiding them from her family, the easiest way to connect with loved ones who have passed, and how connecting with the afterlife can allow access to unbelievable healing. Packed with woo and even more love, this episode is a must-hear.
This pod explores:
Michaela's favorite process to connect with loved ones who have passed on
The one spiritual practice she does every single day (and it's actually super simple)
How nature can be our biggest guide in slowing down and being present
You first place to start if you want to connect with spirit guides or angel guides (no special training necessary)
HIRE ME TO SPEAK AT YOUR EVENT!
ACCESS 'ENOUGHNESS'. POWERFULLY NAVIGATE FEAR. SPEAK UP FOR YOURSELF.
I have three battle-tested (and badass) keynote speeches that are ready to be delivered to your company, organization, group, or association. If you or anyone you know could benefit from me droppin' some gems (um, like, who couldn't use some new tools?) please send them to THIS FANCY INFO PAGE on my site where you/they can message me directly about specific needs.
______
PERKS FOR THE POD-IENCE
This podcast is sponsored by BetterHelp and The Bold-Faced Truth Podcast listeners get 10% off their first month at betterhelp.com/boldtruth or simply enter code boldtruth at checkout. Hello!!
Join the millions of people who have found huge relief and support from BetterHelp therapists and save on your first month while you're at it! Check it out ~>

______
RESOURCES
____
THIS WEEK'S 'DIAL AN EXPERT' GUESTIE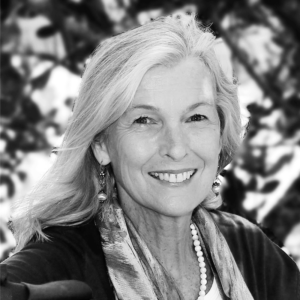 Hello, my name is Michaela, and I'm a Psychic, Medium, and Energy Medicine Healer. I have 22 years experience and am clairaudient, claircognizant, and clairsentient. My aim is to provide you with healing and guidance that is delivered with compassion and serves your soul's highest Evolution.
As a Medium, I am honored to be the bridge between those on earth and those who have crossed over. I bring answers that you are seeking and messages of reassurance and heart connections. Clients find that mediumship sessions help release pain and grief while establishing a new foundation for their life.
In addition to my Psychic and Medium experience, I have had an Energy Medicine and Shamanic practice since 2000 and provide deep transformational healing
I was a Licensed Occupational Therapist from 1981-2020.
Connect with Michaela on her website.
____
How to Leave Apple Podcasts Reviews:
Click the "Subscribe on Apple Podcasts" button below or go HERE
Click on blue button that reads "view in Apple Podcasts" which will open the podcast into your personal Apple Podcasts account
Click "Ratings & Reviews" under the show title
Click the star rating of choice and then click the "Write a Review" button
You can also click "Subscribe" under the podcast photo to be automatically notified of new episodes
______
Want to Submit a Show Topic?
Swing by THIS PAGE and let us hear what you would like us to sound off on!