It's no secret that our capitalist society places extreme value on how much we can produce and if we're not producing, then we simply aren't "enough". We're not worthy. We fucking suck. The message that many of us recieve is that we must constantly hustle, hustle, hustle in order to be valuable. You want to get ahead in business? You have to burn the candle at both ends. You want to have a family and run a business? Get ready for zero sleep. And constantly taking care of everyone else except yourself. 
You push. You hustle. You push. You hustle. 
And, then one day your body is like,"Bitch, we're done" and all of a sudden you find yourself with extreme exhaustion, adrenal fatigue, thyroid issues, or a bevy of other autoimmune issues. The effects that long-term, chronic stress has on the body is no joke. So, what-the-hell do we do about it?
This week, I dialed up my pal, Dr. Mariza Snyder, a functional practitioner and women's hormone expert, to find out what we can do to start mitigating the stress cycle that many women are highly addicted to. She shares exactly what happens to our hormones when we prolong our exposure to stress, why we need to fall in love with rest, and her favorite practices to start your day so you don't fall into burnout-rinse-repeat. You'll definitely want a pen and paper for this one!
This pod explores:
Dr. Mariza's super simple morning ritual routine to help immediately jumpstart your metabolism
Understanding "Rushing Woman's Syndrome" and the symptoms you are likely already contending with
How our stress response is triggered by *perceived* threats and past traumas and why that may be why you are CONSTANTLY burnt out and exhausted
Understanding the "divas" of the nervous system and how that relates to you feeling stressed out AF
HIRE ME TO SPEAK AT YOUR EVENT!
ACCESS 'ENOUGHNESS'. POWERFULLY NAVIGATE FEAR. SPEAK UP FOR YOURSELF.
I have three battle-tested (and badass) keynote speeches that are ready to be delivered to your company, organization, group, or association. If you or anyone you know could benefit from me droppin' some gems (um, like, who couldn't use some new tools?) please send them to THIS FANCY INFO PAGE on my site where you/they can message me directly about specific needs.
______
PERKS FOR THE POD-IENCE
This podcast is sponsored by BetterHelp and The Bold-Faced Truth Podcast listeners get 10% off their first month at betterhelp.com/boldtruth or simply enter code boldtruth at checkout. Hello!!
Join the millions of people who have found huge relief and support from BetterHelp therapists and save on your first month while you're at it! Check it out ~>

______
ADDITIONAL RESOURCES:
______
THIS WEEK'S 'DIAL AN EXPERT' GUESTIE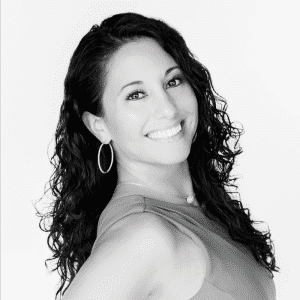 Dr. Mariza Snyder is a functional practitioner, women's hormone expert and the author of eight books: The newest book, The Essential Oils Menopause Solution, focuses on solutions for women in perimenopause and menopause and the #1 National Bestselling book, The Essential Oils Hormone Solution, focuses on balancing women's hormones naturally. Other bestselling books are: The Smart Mom's Guide to Essential Oils and The DASH Diet Cookbook.
For the past twelve years, she has lectured at wellness centers, conferences, and corporations on hormone health, essential oils, nutrition, and detoxification. She has been featured on Dr. Oz, Oprah Magazine, Fox News Health, MindBodyGreen and many publications. Dr. Mariza is also the host of the top rated Essentially You Podcast, (with over 3 million downloads) designed to empower women to become the CEO of their health. Check out her website, drmariza.com, for women's hormone tips, including recipes and remedies.
FREEBIE: Quick and Healthy Detox Smoothie and Shake Guide 
FREEBIE: Book Bonues for The Essential Oil Menopause Solution  
Check out Essentially You Podcast on Apple Podcasts or your pod platform of choice
Dr. Mariza on Facebook, Twitter, Insta, Youtube, and Pinterest
______
How to Leave Apple Podcasts Reviews:
Click the "Subscribe on Apple Podcasts" button below or go HERE
Click on blue button that reads "view in Apple Podcasts" which will open the podcast into your personal Apple Podcasts account
Click "Ratings & Reviews" under the show title
Click the star rating of choice and then click the "Write a Review" button
You can also click "Subscribe" under the podcast photo to be automatically notified of new episodes
______
Want to Submit a Show Topic?
Swing by THIS PAGE and let us hear what you would like us to sound off on!