How awesome would it be to hear two women who literally started a business called "Eff Perfect" sound off on what it takes to flip the bird to "Perfection"? Pretty amazing, amiright? Well, you are in luck, my friend.
In this week's show, I am thrilled to dial-up an expert, well, two actually, on the subject of the constant pull to be perfect. Ashley Looker and Jenna Teague (of Eff Perfect fame) join me to discuss the many ways perfectionism shows up in our lives (hint: there's something here for the people-pleasers), how to move through your perfectionism triggers, and how to celebrate this part of you that strives for excellence. 
Have you ever wondered if perfectionism was actually a good thing? Like, didn't that get you through college and shit-ton of tough job interviews? Perhaps it's the way you've stood out from the rest or identified yourself up until this point… who would you be without it!? Jenna + Ashley sound off on these concepts, how perfectionism can be a sneaky bitch, and their favorite tool to stop your perfectionism dead in its tracks. 
This pod explores:
Ashley + Jenna's "ACC" tool to help you give a middle finger to perfection

Five behaviors you may be doing that are perfectionism in disguise

Recent moments where Jenna + Ashley had to walk their talk and combat their own perfectionism

How to know when you've successfully overcome your perfectionism
______
NEW *FREE* WORKSHOP
READY TO GET RID OF PERFECTIONISM, SELF-DOUBT, AND OVERWHELM?
OF COURSE, YOU ARE!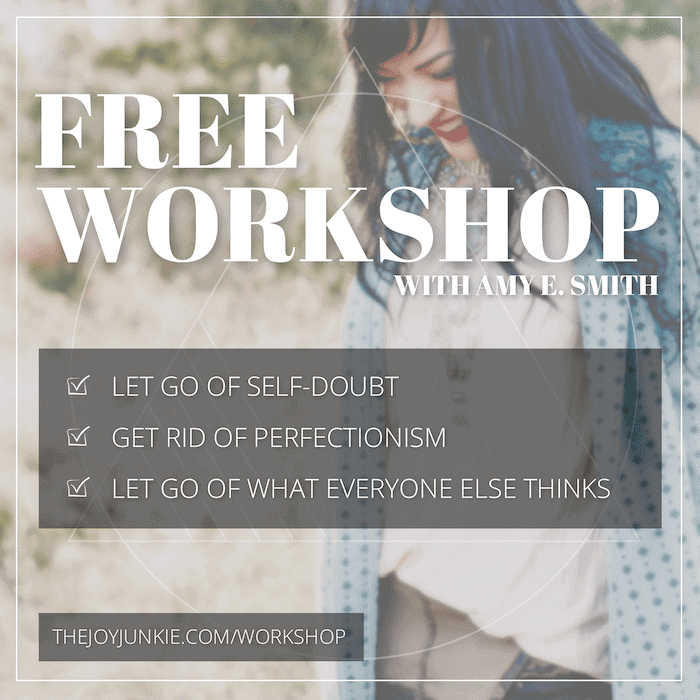 Is this the year you go from a people-pleasing, guilt-tripped perfectionist to a bold and boundaried badass? Um, yeah. I think it is!
If you're DONE feeling overwhelmed, anxious, and stressed out because you're constantly doing, doing, doing for everyone else, then you must grab your seat in this brand-new workshop! You'll learn the exact five-step process I take my clients through so they can let go of all the stress and angst of striving for "perfect" and caring waaaaay too much what everyone else thinks.
It's time to finally believe in yourself, find that self-confidence you crave, and start living your life for YOU. So, clickety-click RIGHT HUURRR or click that image to the right to get on The List! #yourewelcome
______
THIS WEEK'S DIAL AN EXPERT GUESTIES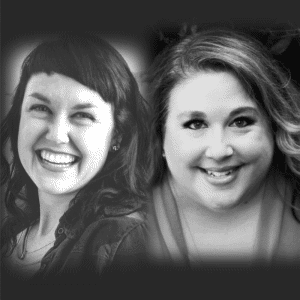 Jenna Teague (pictured on the right) is a Visionary Biz Strategist, Queer-Identifed Psychotherapist, and Professional Co-Creator. For the past 15 years, she's been helping clients dream bigger and execute their big visions, from her thriving private therapy practice to partnering with coaching industry leaders to achieve their first six-figure launches.
Ashley Looker (pictured on the left) is a Wellness + Empowerment Coach who shows ambitious overachieving women how to slow down and align with their Soul Purpose so they can step out of overwhelm and busyness and into their joy.
From a shared passion for supporting womxn in living their best lives free from perfectionism, Eff Perfect was born. Having both struggled with perfectionism in their own lives, they know firsthand how paralyzing it can be. Too many womxn let perfectionism run, and sometimes ruin, their lives. They're here to say eff that.
Website: effperfect.com
Instagram: instagram.com/effperfect | @effperfect
Jenna's site: jennateague.com
Ashley's site: uniqueholistichappiness.com
______
Additional Resources:
______
How to Leave Apple Podcasts Reviews:
Click the "Subscribe on Apple Podcasts" button below or go HERE
Click on blue button that reads "view in Apple Podcasts" which will open the podcast into your personal Apple Podcasts account
Click "Ratings & Reviews" under the show title
Click the star rating of choice and then click the "Write a Review" button
You can also click "Subscribe" under the podcast photo to be automatically notified of new episodes
______
Want to Submit a Show Topic?
Swing by THIS PAGE and let us hear what you would like us to sound off on!