If you've hung out with me for a while, you know that I've spoken often about NOT apologizing for yourself in regards to your wants, opinions, needs, and desires… As long as you express those wants, opinions, needs, and desires with grace + kindness. Through my work, and talking on this subject frequently, I've realized that there is a slippery way we apologize for ourselves through over-explaining.
Perhaps you can identify with this idea. I mean… the last time you were unable to make it to an event, did you simply decline or did you give a lengthy explanation why you couldn't make it? Or how 'bout over-explaining a decision you've made… like, not wanting kids or opting to be vegan or moving across the country or getting tattooed. Are you comfortable just stating that or do you feel the need to explain WHY you made those choices?
Listen, there are certainly going to be those people in your life who you love having convos with about the various choices you've made. And then… And then, there are aaaaall those other instances where you really don't want to get sucked into the 3rd degree about why you aren't married yet. Amiright? In this episode, I'll help you sort through where you tend to get sucked into the over-explaining trap, how to know if you really want to engage in the convo, and how to find some serious confidence in your choices, opinions, and stances.
This pod explores:
How to identify where you tend to over-explain yourself (what triggers you)
How to know when you actually do want to explain where you're coming from, what choices you've made, or opinions you hold dear
How to get out of answering questions you don't have any interest in answering… without being an asshole about it
The most common way people tend to over-explain themselves when it's absolutely not necessary
______
FREE WORKSHEETS WITH THIS EPISODE!
GRAB YOURS BELOW!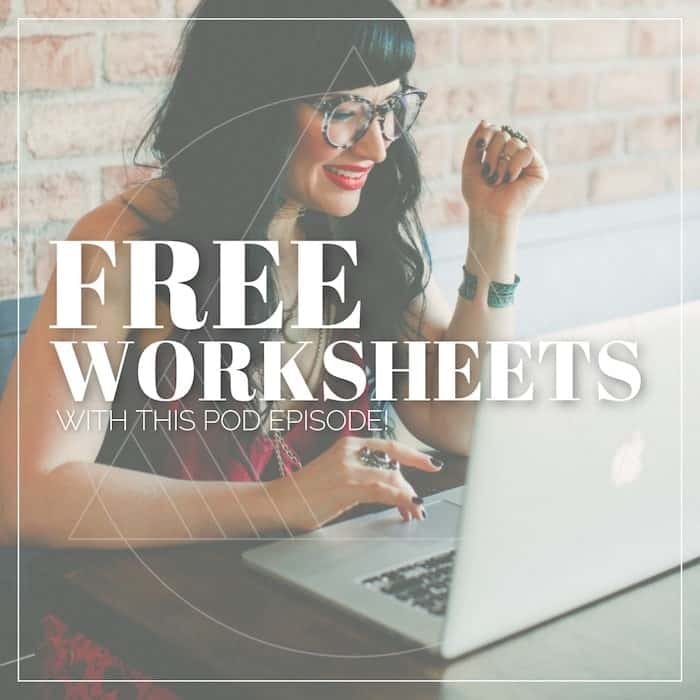 Did you grab your worksheets that accompanies this episode? Get on it, Babycakes! Here's the deal: our brain takes things waaaaay more seriously when we get out of our heads and get our thoughts/commitments out on paper. It's like, science.
So, OF COURSE I want you to make some serious changes and quit with all the apologizing, so be sure you have your Pod #347 worksheets with you while you (re) listen to this pod so you can get into some serious action. Trust… if you just listen and don't DO, you're not going to change a damn thing.
So, clickety-click RIGHT HUURRR or click that image to the right to get your freebies sent directly to your inbox! #yourewelcome
______
NEW *FREE* WORKSHOP
READY TO GET RID OF PERFECTIONISM, SELF-DOUBT, AND OVERWHELM?
OF COURSE, YOU ARE!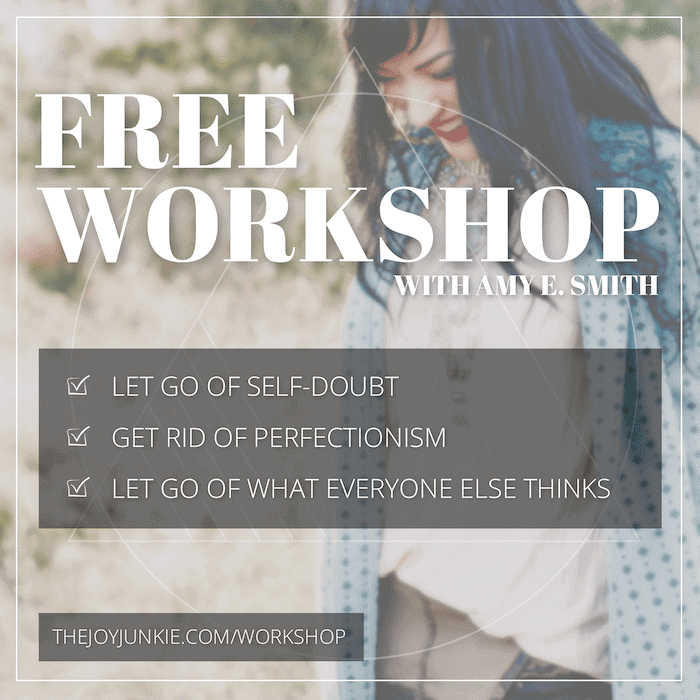 Is this the year you go from a people-pleasing, guilt-tripped perfectionist to a bold and boundaried badass? Um, yeah. I think it is!
If you're DONE feeling overwhelmed, anxious, and stressed out because you're constantly doing, doing, doing for everyone else, then you must grab your seat in this brand-new workshop! You'll learn the exact five-step process I take my clients through so they can let go of all the stress and angst of striving for "perfect" and caring waaaaay too much what everyone else thinks.
It's time to finally believe in yourself, find that self-confidence you crave, and start living your life for YOU. So, clickety-click RIGHT HUURRR or click that image to the right to get on The List! #yourewelcome
______
THE JOY JUNKIE AFTER HOURS CLUB!
COMPLETELY FREE FACEBOOK GROUP. TONS OF SUPPORT YOU CRAVE.
JOIN THE CLUB.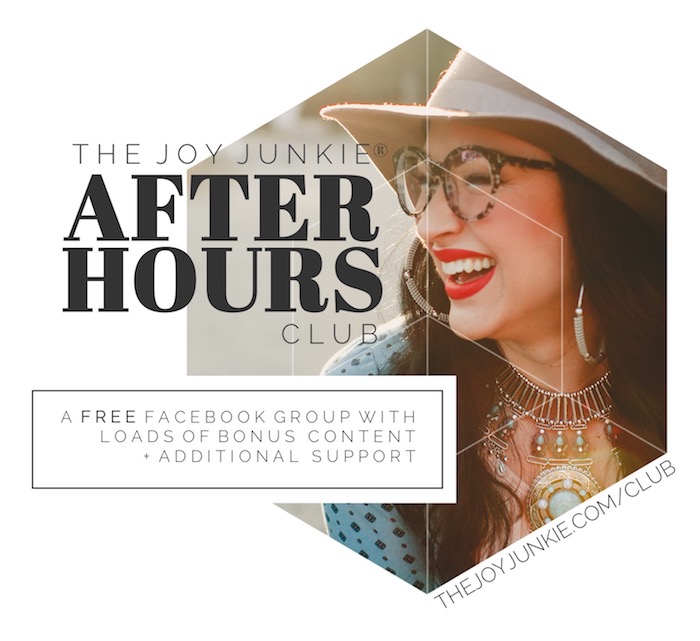 You in on this FREE badassery yet? You are officially invited to my super exclusive/inclusive, [grin] Facebook group, The Joy Junkie After Hours Club!
If you've been diggin' the pod, this group will be an extra dose of support, training vids, discussions, coupon codes, behind the scenes and advice from moi! Plus, it's #totes free and your new soul tribe is waiting for you!
So, clickety-click RIGHT HUURRR or click that image to the right to join the group! #yourewelcome
______
Additional Resources:
______
How to Leave Apple Podcasts Reviews:
Click the "Subscribe on Apple Podcasts" button below or go HERE
Click on blue button that reads "view in Apple Podcasts" which will open the podcast into your personal Apple Podcasts account
Click "Ratings & Reviews" under the show title
Click the star rating of choice and then click the "Write a Review" button
You can also click "Subscribe" under the podcast photo to be automatically notified of new episodes
______
Want to Submit a Show Topic?
Swing by THIS PAGE and let us hear what you would like us to sound off on!