Did you know that alcohol is addictive… to everyone? Not just those with "addictive personalities" (which may not even be a real thing), but literally everyone. All human bodies. And did you know that alcohol is a carcinogen? As in, it fucking CAUSES CANCER? How 'bout this one… did you know that the word "alcoholic" is an outdated term and experts categorize alcohol consumption as Alcohol Use Disorder, which of course has a broad spectrum. Did you know that nearly anyone who drinks alcohol, even in "moderation" would be categorized as having Alcohol Use Disorder? Whoa.
This week on the show, I'm chatting with Annie Grace who is one of the most predominant voices in the alcohol-free movement. Until I stumbled on Annie's work, I had no idea that alcohol was addictive for everyone, let alone that it can cause cancer. And how would I? Every other item we consume from food to cigarettes to prescription drugs come with a host of information and warnings. But alcohol? Nope. You basically get the alcohol content and that's about it. No warnings. No "hey, this shit could be the death of you!" or anything. And, let's not forget that our culture sexifies everything surrounding alcohol… it makes you relax, you can escape your kids/stress/problems, you are wildly more entertaining, and of course, you are way more attractive.
In this candid conversation, I chat with Annie about her personal relationship with alcohol, recent neuroscience highlighting efficacy in behavioral change (aka why white-knucking doesn't work), and your first place to start if you want to get more curious and intentional about how much alcohol you consume. 
This pod explores:
How to use Annie's ACT technique when processing uncomfortable emotion
The role self-trust plays in your relationship to substances
Why the term "alcoholic" can be hugely problematic in certain cases
How to remove (or scale down) on the shame and blame involved with being alcohol-free
_____
HIRE ME TO SPEAK AT YOUR EVENT!
ACCESS 'ENOUGHNESS'. POWERFULLY NAVIGATE FEAR. SPEAK UP FOR YOURSELF.
I have three battle-tested (and badass) keynote speeches that are ready to be delivered to your company, organization, group, or association. If you or anyone you know could benefit from me droppin' some gems (um, like, who couldn't use some new tools?) please send them to THIS FANCY INFO PAGE on my site where you/they can message me directly about specific needs.
______
PERKS FOR THE POD-IENCE
This podcast is sponsored by BetterHelp and The Bold-Faced Truth Podcast listeners get 10% off their first month at betterhelp.com/boldtruth or simply enter code boldtruth at checkout. Hello!!
Join the millions of people who have found huge relief and support from BetterHelp therapists and save on your first month while you're at it! Check it out ~>

______
RESOURCES
____
THIS WEEK'S 'DIAL AN EXPERT' GUESTIE
Annie Grace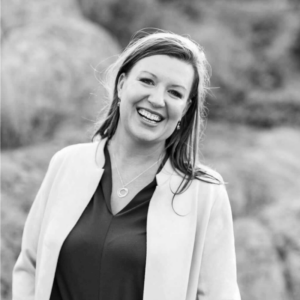 is the author of This Naked Mind: Control Alcohol, Find Freedom, Discover Happiness & Change Your Life and The Alcohol Experiment: A 30-day, Alcohol-Free Challenge to Interrupt Your Habits and Help You Take Control. 
She grew up outside Aspen, Colorado, in a one-room log cabin without running water or electricity. Having discovered a passion for marketing, Annie Grace earned a Masters of Science (Marketing) and dove into corporate life. As the youngest vice president in a multinational company at the age of 26, her drinking career began in earnest. At 35, in a global C-level marketing role, she was responsible for marketing in 28 countries; she was drinking almost two bottles of wine a night. Knowing she needed a change but unwilling to submit to a life of deprivation and stigma, Annie Grace embarked on a journey to painlessly gain control of alcohol — for her that process resulted in no longer wanting to drink. Never happier, she left her executive role to write and share This Naked Mind with the world. 
In her free time, she loves to ski, travel (26 countries and counting), and enjoy her beautiful family. Annie Grace lives with her husband and three children in the Colorado mountains.
Find out more about Annie's FREE Alcohol Experiment 
____
How to Leave Apple Podcasts Reviews:
Click the "Subscribe on Apple Podcasts" button below or go HERE
Click on blue button that reads "view in Apple Podcasts" which will open the podcast into your personal Apple Podcasts account
Click "Ratings & Reviews" under the show title
Click the star rating of choice and then click the "Write a Review" button
You can also click "Subscribe" under the podcast photo to be automatically notified of new episodes
______
Want to Submit a Show Topic?
Swing by THIS PAGE and let us hear what you would like us to sound off on!