Have you ever wanted to negotiate a salary increase but weren't really sure how? Or if you even deserved it? Have you had someone tell you that you are "too much", "too loud", or "too emotional"? And, then you shrink a little bit and proceed to dull your own shine. Have you ever looked around your life and noticed that you don't have all that much fun anymore… like, whatever happened to pleasure? If you answered "yes" to any of these questions, it's probably high-time you took up a bit more space and started to Make. Some. Damn. Noise. Already.
Ok, Amy, that sounds fucking great, but HOW!?
I'm so glad you asked. On this week's show, I'm thrilled to dial up an expert on the subject of making some noise – My very own bestie, Andrea Owen. In her third book (available end of August 2021), Andrea looks at the myriad of ways that women silence themselves in their lives, ultimately keeping them small and disempowered.
Creep our conversation where we discuss the role that religion, the patriarchy, and internalized misogyny play on how women feel about themselves and their choices. And, in turn, why we often don't speak up, don't ask for what we want, and continue to put everyone in front of ourselves… and what-the-hell we can do about it. If you're ready for a serious dose of confidence, personal power, and a bit of rebellion, grab a pen, my friend.
This pod explores:
What to do if you've always been told you are "too much" or "too loud" or "too sensitive"
What it really means for women to start asking for what they want (and why we often don't)
Andrea's 4-step process to "Unlearning" the behaviors that have kept you small
What "pleasure" has to do with empowerment and why you probably need more of it
______
NEW *FREE* WORKSHOP
READY TO GET RID OF PERFECTIONISM, SELF-DOUBT, AND OVERWHELM?
OF COURSE, YOU ARE!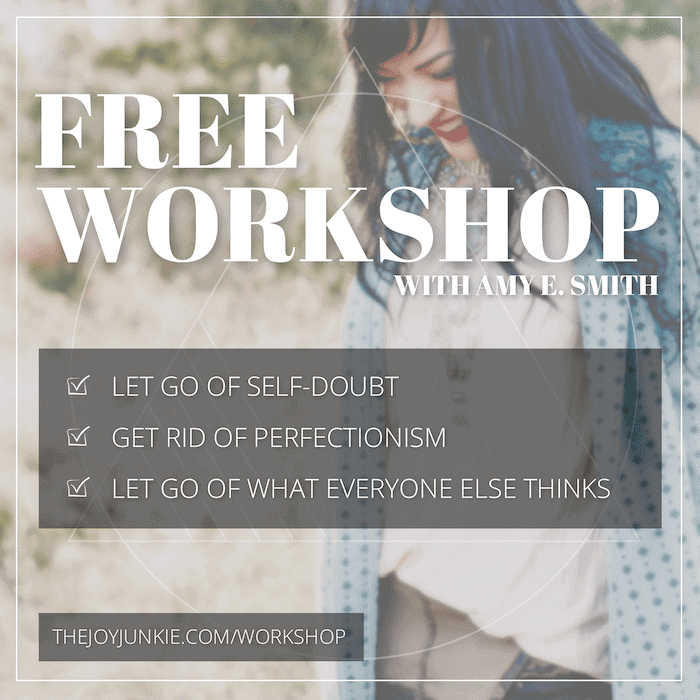 Is this the year you go from a people-pleasing, guilt-tripped perfectionist to a bold and boundaried badass? Um, yeah. I think it is!
If you're DONE feeling overwhelmed, anxious, and stressed out because you're constantly doing, doing, doing for everyone else, then you must grab your seat in this brand-new workshop! You'll learn the exact five-step process I take my clients through so they can let go of all the stress and angst of striving for "perfect" and caring waaaaay too much what everyone else thinks.
It's time to finally believe in yourself, find that self-confidence you crave, and start living your life for YOU. So, clickety-click RIGHT HUURRR or click that image to the right to get on The List! #yourewelcome
______
Additional Resources:
__
THIS WEEK'S 'dIal an EXPERT' GUESTIE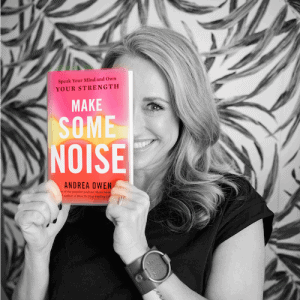 Andrea Owen is an author, global speaker, and professional certified life coach who helps high-achieving women maximize unshakeable confidence, and master resilience. She has taught hundreds of thousands of women tools and strategies to be able to empower themselves to live their most kick-ass life through speaking, her books, coaching, and her wildly popular podcast with over 3 million downloads.
She is the proud author of How To Stop Feeling Like Shit: 14 Habits That Are Holding You Back From Happiness (Seal Press/Hachette Books) which has been translated into 18 languages and is available in 22 countries, as well as her inaugural book, 52 Ways to Live a Kick-Ass Life: BS Free Wisdom to Ignite Your Inner Badass and Live the Life You Deserve, (Adams Media/Simon & Schuster). Her latest book, Make Some Noise: Speak Your Mind and Own Your Strength is coming in August 2021, published by TarcherPerigee/Penguin Random-House.
Andrea is a Certified Professional Co-Active Coach (CPCC) from The Coaches Training Institute, a Professional Certified Coach (PCC) with the International Coaching Federation, a SHE RECOVERS® coach, as well as a Certified Daring Way™ Facilitator; a modality based on the research of Dr. Brené Brown.
When she's not juggling her full coaching practice or writing books, Andrea is busy riding her Peloton bike, chasing her two school-aged children or making out with her husband, Jason. She is also a retired roller derby player having skated under the name "Veronica Vain".
Learn more about Andrea at andreaowen.com and join the fun and wisdom on Facebook and Instagram. 
Find out more about Make Some Noise.
____
How to Leave Apple Podcasts Reviews:
Click the "Subscribe on Apple Podcasts" button below or go HERE
Click on blue button that reads "view in Apple Podcasts" which will open the podcast into your personal Apple Podcasts account
Click "Ratings & Reviews" under the show title
Click the star rating of choice and then click the "Write a Review" button
You can also click "Subscribe" under the podcast photo to be automatically notified of new episodes
______
Want to Submit a Show Topic?
Swing by THIS PAGE and let us hear what you would like us to sound off on!